A long record of achievement
in the publishing & film industries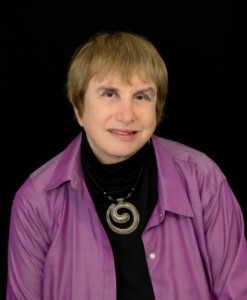 Media Arts Literary and Films represents the expansion into films of Media Arts Literary, which was founded over 15 years ago in 2002.
It represents a wide range of books, including self-help, popular business, lifestyles, social trends, crime, and legal topics. It handles the books of company owner Gini Graham Scott, PhD, who has published over 200 books, as well as the books of dozens of clients she has worked with as a communications consultant, ghostwriter, and co-writer for proposals, books, articles, film scripts, TV series proposals, and other materials.
Additionally, her company, Changemakers Publishing and Writing has a team of people who assist with traditional publicity, social media, and digital marketing.
Gini Graham Scott brings a broad background in writing, marketing, promotion, and business development to Changemakers Literary.
She is an internationally known writer, organizational/business consultant, speaker, and seminar/ workshop leader, who has founded a number of companies, who have become part of the Changemakers Brand.
These include Changemakers Publishing and Writing, Productions, Games, Research, Music, Radio, and Consulting.
She has published over 150 books on diverse subjects. Her most recent books include:
KATY'S BOW (Black Rose Writing 2018)
SCRATCHES (Black Rose Writing 2018)
SANDY THE SEAGULL, THE SURFERS, AND THE KITES (Taylor and Seales, 2018)
SANDY THE SEAGULL AND THE BIRD PATROL (Taylor and Seales, 2018)
THE SCIENCE OF LIVING LONGER: Developments in Life Extension Technology (ABC-Clio, 2017)
AT DEATH'S DOOR: END OF LIFE STORIES FROM THE BEDSIDE (Rowman and Littlefield, 2017)
PREVENTING CREDIT CARD FRAUD (Rowman and Littlefield, 2017)
LIES AND LIARS" HOW AND WHY SOCIOPATHS LIE AND HOW YOU CAN DETECT AND DEAL WITH THEM (Skyhorse Publishing, 2016)
SCAMMED: LEARN FROM THE BIGGEST CONSUMER AND MONEY FRAUDS AND HOW NOT TO BE A VICTIM (Allworth Press, 2016)
WHEN THE RICH KILL (Black Rose Writing, 2016)
AMERICAN JUSTICE? (TouchPoint Press, 2016)
THE NEW MIDDLE AGES (Nortia Press. 2015)
FINDING FUNDS FOR YOUR FILM (Hal Leondard, 2013)
THE COMPLETE GUIDE TO WRITING, PRODUCING, AND DIRECTING A LOW-BUDGET SHORT FILM (Hal Leonard's Limelight Editions, 2011)
THE VERY NEXT NEW THING (Praeger, 2011)
PLAYING THE LYING GAME (Praeger, 2010)
WANT IT, SEE IT, GET IT! (AMACOM, 2009)
DISPUTES, DISAGREEMENTS AND ALL OUT WAR (AMACOM, 2008)
30 DAYS TO A MORE POWERFUL MEMORY (AMACOM, 2007)
ENJOY! 101 LITTLE WAYS TO ADD FUN TO YOUR WORK EVERY DAY (AMACOM 2008)
AMERICAN MURDER (Greenwood 2007)
She has 6 feature screenplays which are in distribution (Suicide Party, #Save Dave and Driver), in release (Infidelity, Death's Door, and End of Life), or in post-production (Social Girl).  She has over 15 other completed screenplays in various stages of development.  More details on these projects are at Changemakers Productions)
Scott has written over 100 songs, about half of them published or recorded by independent publishers and recording companies, with demos available for listening at Changemakers Music.   Twenty of these songs have been produced as music videos.
Her photography has been featured in a number of books, including Do You Look Like Your Dog?, Filming the Suicide Party #Save Dave, and a series of Graffiti books on Ocean Beach in San Francisco.
As a game and toy designer, Scott has had over two dozen games with major game companies, including Hasbro, Pressman, Mag-Nif, and Briarpatch. She has consulted with dozens of clients about designing and marketing games.
Scott has received national media exposure for her books (including appearances on Oprah, Montel Williams, and CNN). She hosted a weekly radio talk show series, CHANGEMAKERS, that has been aired on Changemakers Radio over the years and is now on BlogTalk,Radio.  More details are at www.changemakersradio.com.
She received a Ph.D. in Sociology from the University of California in Berkeley, a J.D. from the University of San Francisco Law School, and five MA s from Cal State University, East Bay, most recently in Communication.
Contact Us
Media Arts Literary & Film
2415 San Ramon Valley Blvd
Suite #4-366
San Ramon, CA 94583
Email
info@mediaartsliterary.com